In case you are interested on knowing how I created this image, you can download the .PSD in small resolution to know my step by steps. (please do not post this image in any other place and claim it as your own. I only provide the .psd for those of you that want to know the whole process I used and learn something from it)
Special Thanks to:





Sun Brush:
[link]
/ Bird Flock Brush:
[link]
A friend of mine had a baby 2 days ago and only today she returned home and I got to see him. This image is dedicated to her and to all the mothers in the world. (note: the mother is blind and her husband is cripple but they still managed to have a cute and healty child)
Created for the contest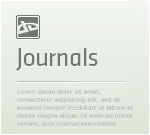 Sc1r0n's FreeStyle Collage Contest!Dear members & friends!

Welcome to our founder's Freestyle Collage Contest

A Note from :devSc1r0n:

Hello everybody and welcome to my personal contest! Some of you might already know that this contest started on my personal page some days ago, but since then, I've done some thinking and I moved the contest here so more people can have the ability to join and publicaly display their art. Because this is a personal contest, I am going to be the only one judging the entries, thus giving the right to our group Admin team to take part in this contest. :) So, let me explain what this contest is all about :

CONTEST THEME

Freestyle Collage Art.
by